Table-top chemistry at its finest! With four little drops of blood and less than five minutes of wait time, we can help you discover your blood type. With this new-found information, you will be one step closer to leading a healthier lifestyle through the very popular Blood Type Diet developed by Dr. Peter D'Adamo.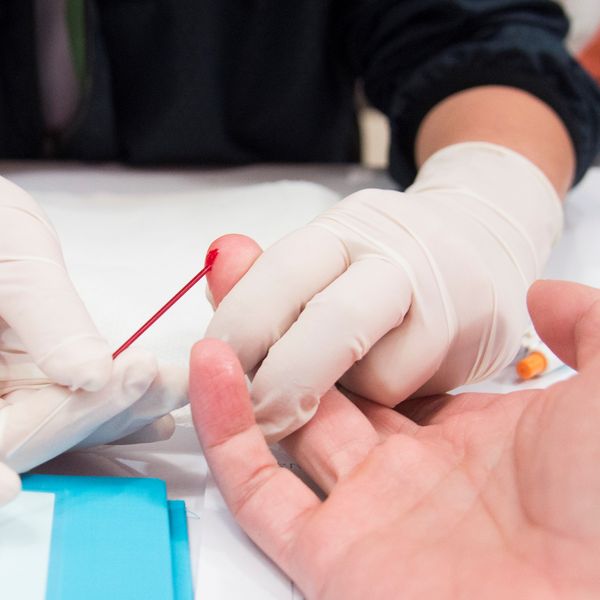 Blood Type: One finger stick – to acquire four drops of blood
The Blood Type diet gives us a tool by which we can avoid harmful blood-type specific lectins by eating foods on our "Highly Beneficial" and "Neutral" lists and eliminating foods on our "Avoid" list. Each blood type is different which makes the Blood Type lifestyle so unique. For example, blood type "A" doesn't respond well to red meat but does very well with fish and fowl. For blood type "O", red meat is beneficial as are several fish and fowl choices. Don't think of it as "No…I'll never be able to eat my favorite foods again!", but rather, "Hey, here is a list of beneficial foods that support my health needs based on a genetic marker".
An interesting phenomenon we have seen is that even if a patient doesn't know their blood type, and they really pay attention to how foods affect them, they naturally tend to eat foods from their "Highly Beneficial" list. Cool, right? To help guide you on this journey, we have the books, pocketbooks and cookbooks available at the pharmacies. And of course, if you have any questions, we are here for you.